Tena Koutou Nga Whanau o Rosebank!
At Rosebank School you are able to access social work support for yourselves, or your tamariki and whanau who are enrolled in our school.
So why have a Social Worker at School?
I can work in partnership with families and the school to make things better for the children,  so that they can concentrate on their learning.
I can provide group programmes to children and their families, which address a range of needs, so that children can experience success.
I can help parents and caregivers find community supports and networks which will support our whanau to learn, grow and thrive. Principals, teachers, parents, caregivers and children can refer to the SWIS service. The SWIS service is voluntary, and it's free!
Where Am I Located?
I can be found at the far end of the school in Room 27, next to the community hub and hall. You will see 'SWIS-Social Worker In Schools' on my window. If you would like to meet with me, my details are:
Email: rhea.chandra@fwn.org.nz
Mobile: 027 704 5050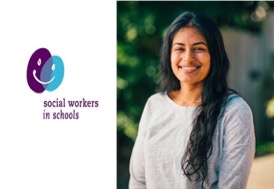 A little about me:
I am from the beautiful Island of Fiji; Viti Levu and am of Indian descent. Having volunteered at a youth centre in New Zealand and homeless youth centre in England, I have quite a lot of experience working with young people through challenging times. I am passionate about supporting children to find their strengths and helping them work out strategies to address issues at school or at home.
I am employed by Family Works Northern-a nongovernment voluntary social service provider.
Children tell me that to work successfully with kids, it's really important to be able to "think like a kid". I work hard to ensure the voice of the child is not 'lost' when things need to change at home or school.
Sometimes people just need someone to talk to who can help to address the issues that come up, which can get in the way for many tamariki and whanau.
I can help people identify the things they are doing well, help find solutions for the other issues, or refer to another agency-which may be more appropriate.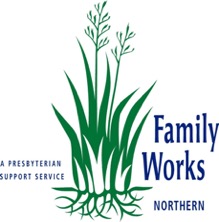 Here are some of the things I can work on with you or your children:
Social skills, self-esteem, and confidence for children
Children's peer relationships/friendships
Family relationships
Concerns about behaviour
Family violence issues
Grief and Loss
Parenting, advocacy, and referrals to other services
SEND ME A TEXT OR POP IN TO MAKE A TIME TO MEET WITH ME!